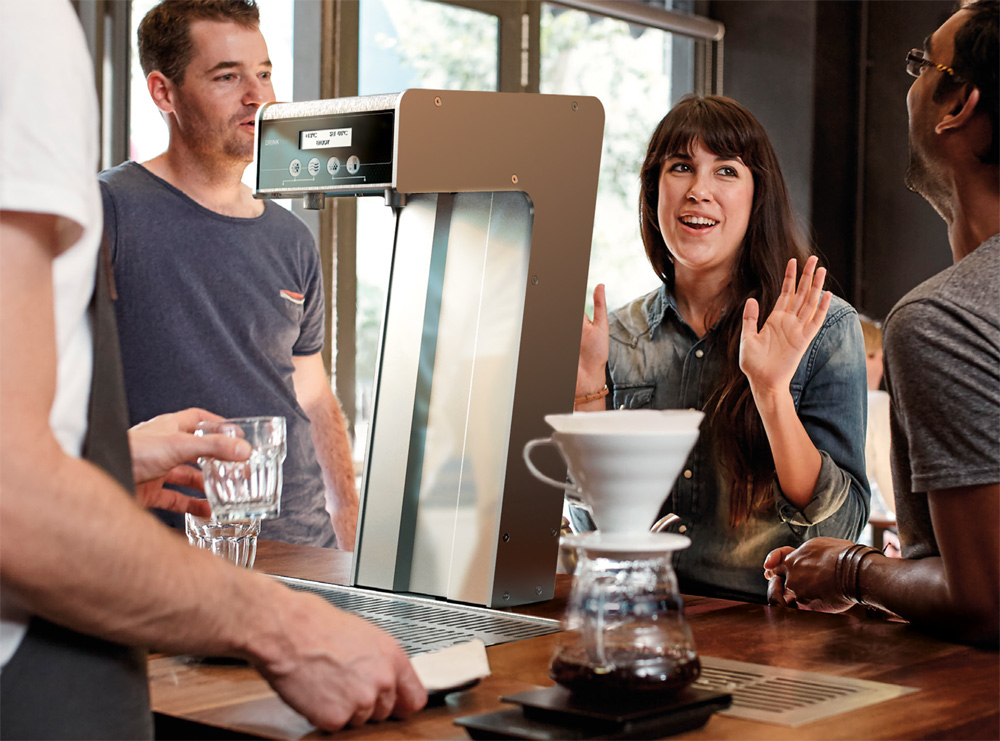 Increasingly in companies offices, officesand even in houses private appear sparkling water dispensers. Modern device for gassing water provides fresh and tasty cold, hot and room temperature drinking water, depending on the selected device model and the needs of people using it.
Carbonated water dispenser It is perfect both in open spaces, closed workplaces and public institutions, as well as in private homes, i.e. wherever high-quality water is essential.
Don't filter the water. Cleanse her! We present the revolutionary technology of the UV LED lamp for water disinfection from Acuva. We are the first exclusive distributor in Europe!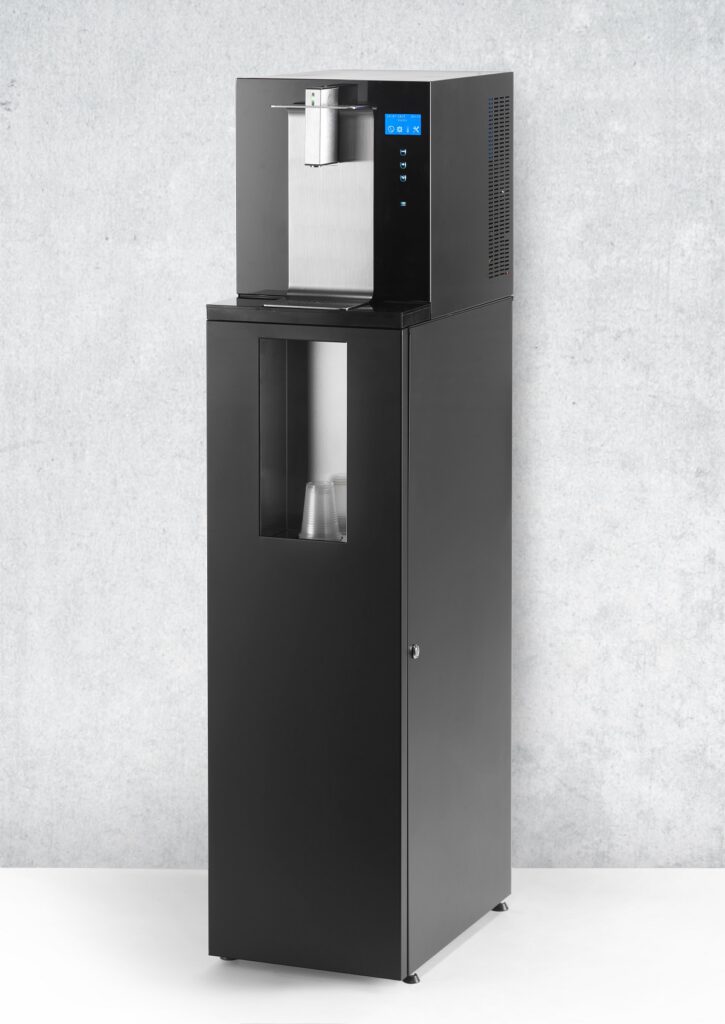 Producers of drinking water dispensers available on the market try to achieve the highest level of quality and taste of the prepared water through the use of innovative technological solutions. At the same time, they also take care of the modern design of the device that will fit into any room. An additional advantage of the devices presented here water carbonated is also their high functionality.
Depending on your needs, we can choose from several top-class devices for the preparation of sparkling water:
Hi-Class cylinder-free water dispenser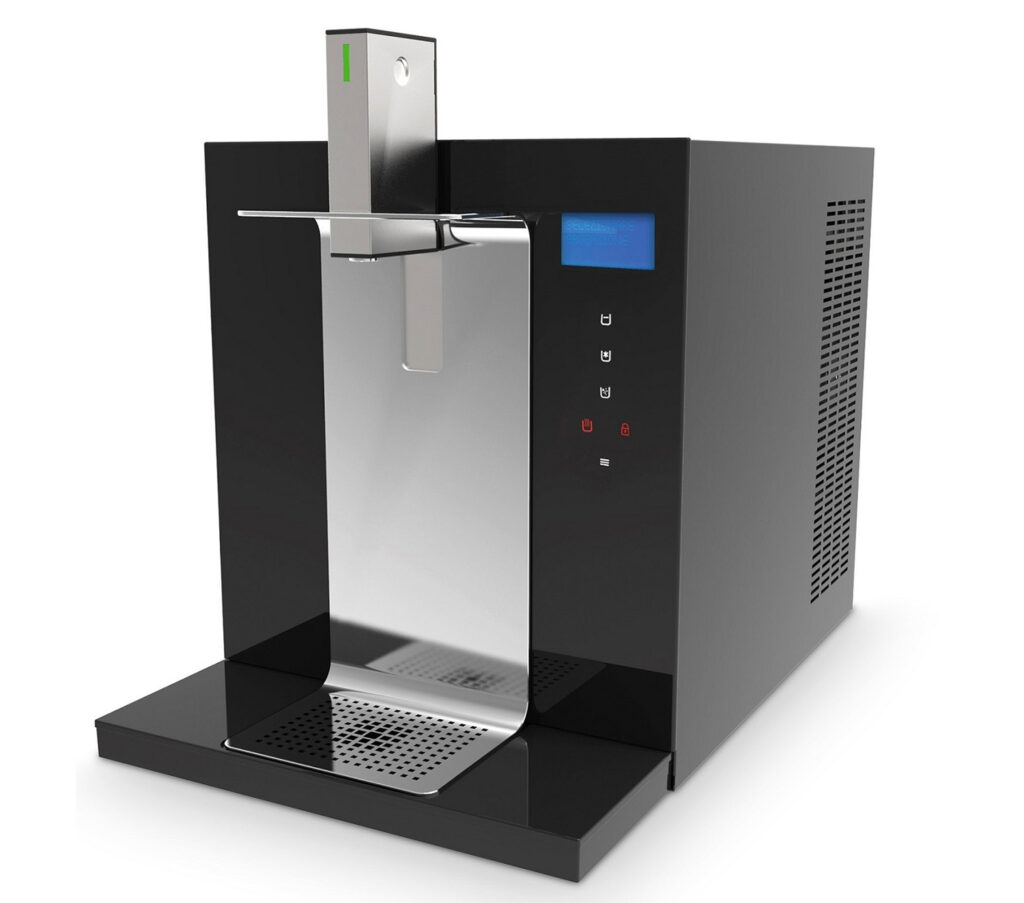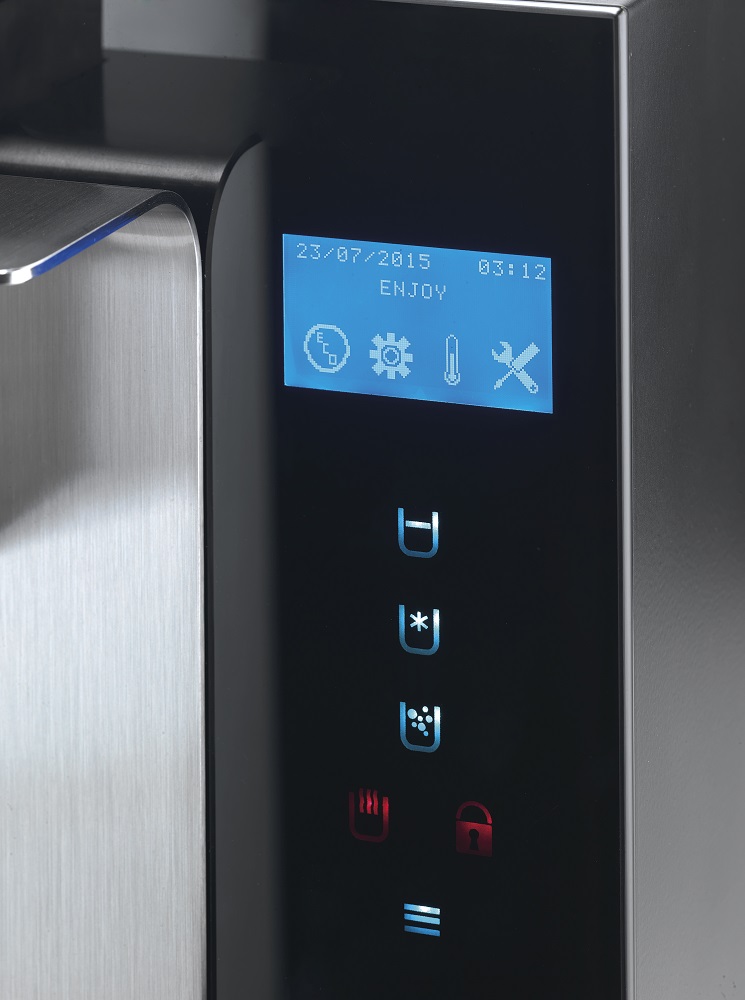 Hi-Class cylinder-free water dispenser has been designed and intended for use in various interiors, where it is not only a functional device, but also decorates the space in which it is placed.
The most modern technological solutions used in the design and manufacture of this device and the use of the highest quality materials for its production guarantee the reliable operation of the distributor and its maximum efficiency.
The Hi-Class water dispenser can prepare up to 45 liters of cold and sparkling water per hour and up to 13 liters per hour of hot water.
The machine provides four types of delicious water.
The prepared water can be cold, hot or room temperature, it can also be carbonated.
Tasty and healthy water prepared by the Hi-Class dispenser can be poured directly into vessels of various heights. This is possible thanks to the installation of an adjustable spout in the device.
The combination of black mirror glass on the front of the device with stainless steel and an extremely aesthetic control panel allows you to create a modern design that fits into any interior, while at the same time going hand in hand with the high functional properties of the device.
Pro-Stream cylinder-free water dispenser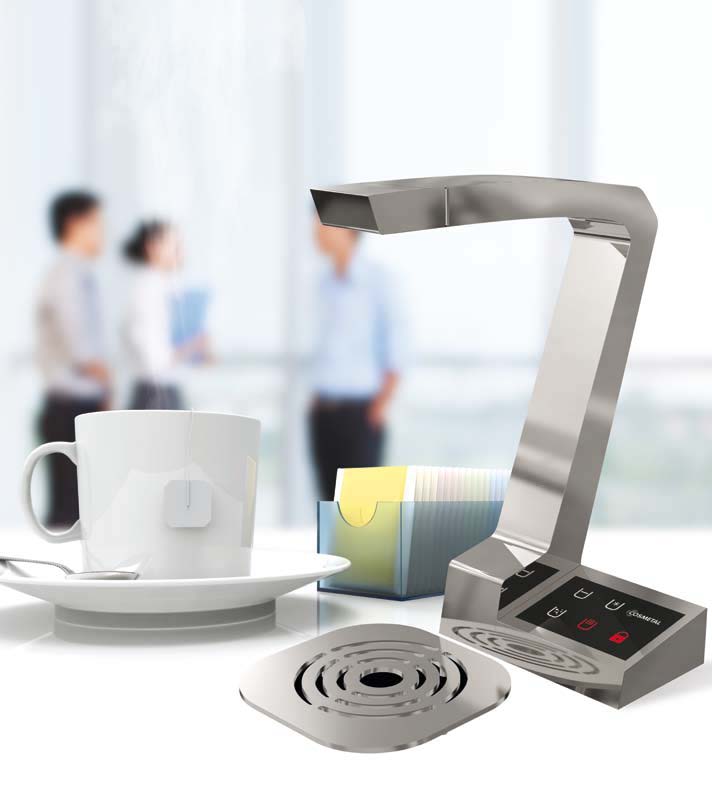 Pro-Stream cylinder-free water dispenser allows you to prepare cold, hot and sparkling water in a relatively short time, characterized by excellent taste.
The Pro-Stream distributor is characterized by modern design and high functionality, and thanks to a thermally insulated column and a touch control panel, the distributor is extremely easy to use. The user is clearly informed about the operating status of the device thanks to the displayed messages.
The Pro-Stream dispenser can work with a boiler, cooler or gas system. Thanks to the system controlling the operating mode of the device, it is possible to automatically reduce energy consumption.
The water can be heated to 98 ° C hereand the efficiency of the device allows you to fill up to 215 cups with a capacity of 250 ml per hour. The advantage of this dispenser is the ability to quickly prepare any hot drink.
The option of preparing cold and sparkling water provides up to 15 liters of water per hour.
J-Class water dispensers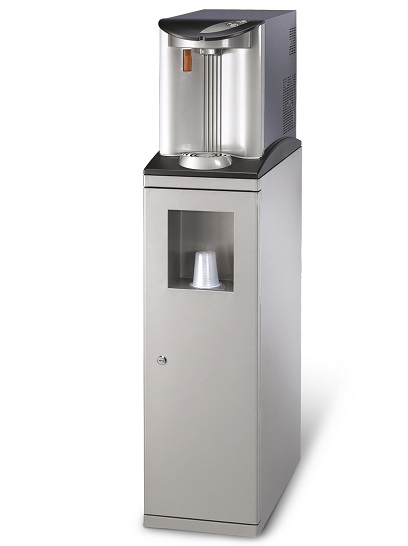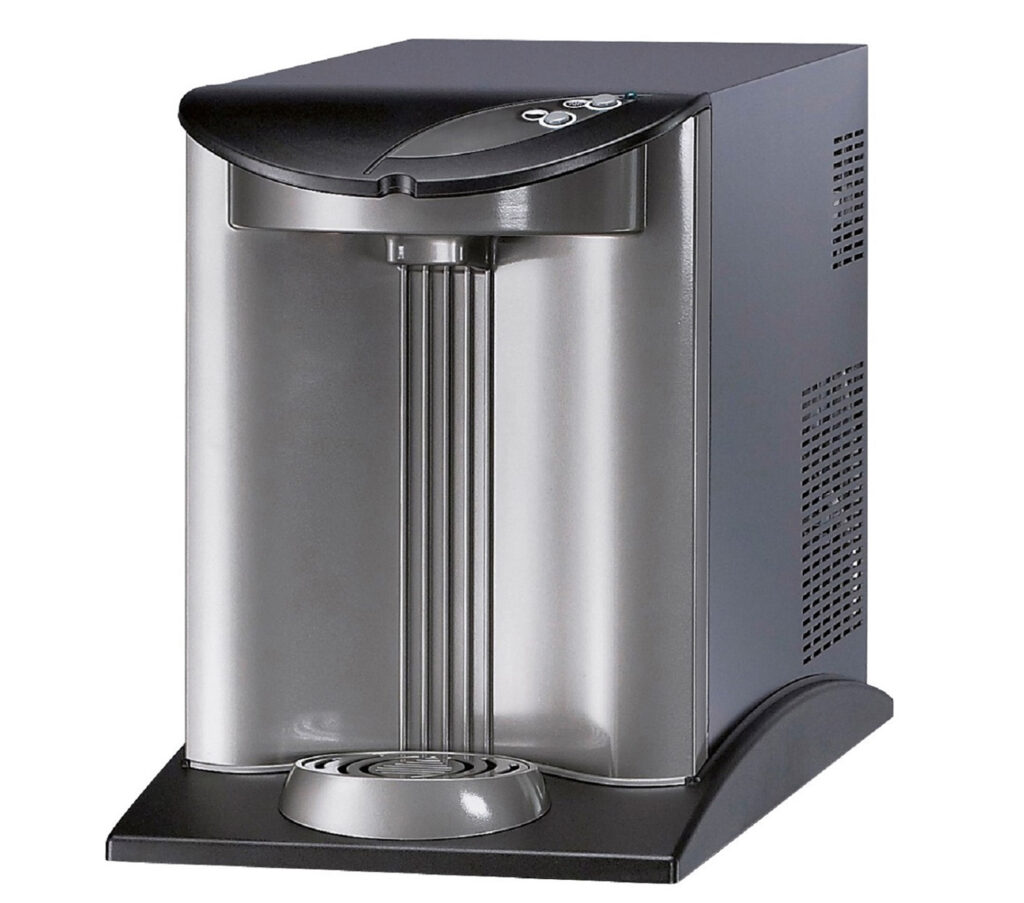 J-Class water dispensers are characterized by the highest quality obtained thanks to the use of modern technology, which ensures reliable operation and versatile use of the device.
These dispensers are eagerly used in offices, bars, restaurantsas well as in private homes. They are produced in two variants:
- TOP variant - a device for mounting on a table top
- option IN - to be mounted under the table top.
The machine prepares four types of water:
at room temperature
cold water
hot with temperature up to 98 ° C
sparkling water
The J-Class distributor has two capacities: 30 liters of prepared water per hour and 45 liters of water per hour.
The Niagara Top cylinder-free water dispenser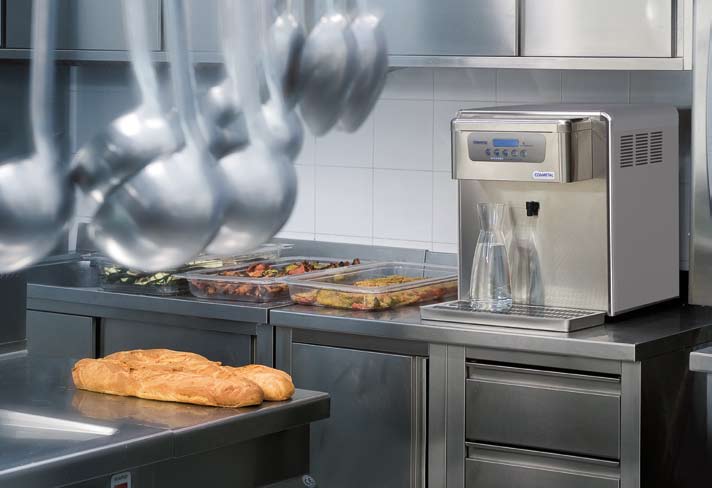 The Niagara Top cylinder-free water dispenser is an extremely durable, efficient and reliable device that prepares fresh and tasty water, meeting the highest standards, which can be successfully used in offices, workplaces and offices.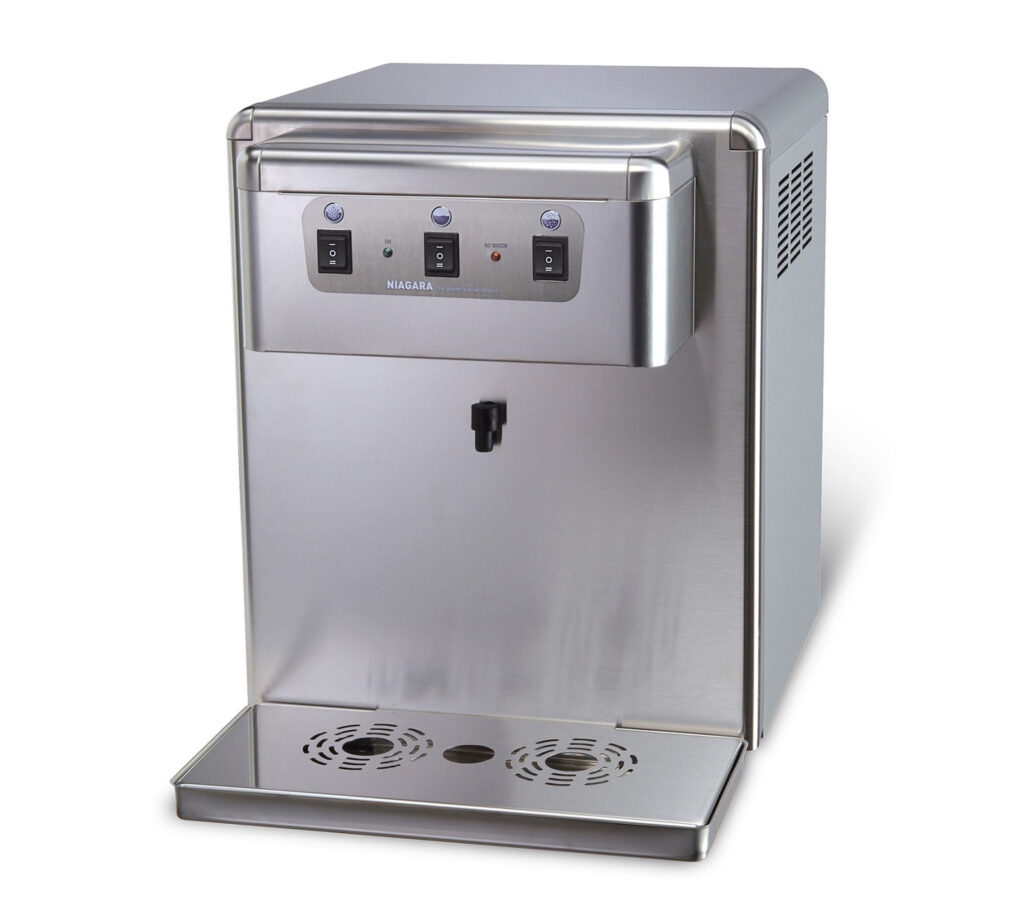 A Niagara Top Distributor will help you solve any logistics issues related to bottled water delivery and storage, and empty plastic bottles storage. Thanks to this professional device, it is possible to provide employees and customers with fresh and healthy water, without the annoying constant supply of bottled water.
This dispenser is intended for use in all public places, ensuring trouble-free operation when distributing even large amounts of sparkling and still water, allowing you to quickly fill all types of vessels and reducing the costs of supplying and storing drinking water.
Available models:
-TOP - countertop
-IN - under-counter
- detached.
The DRINK TOWER cylinder-free water dispenser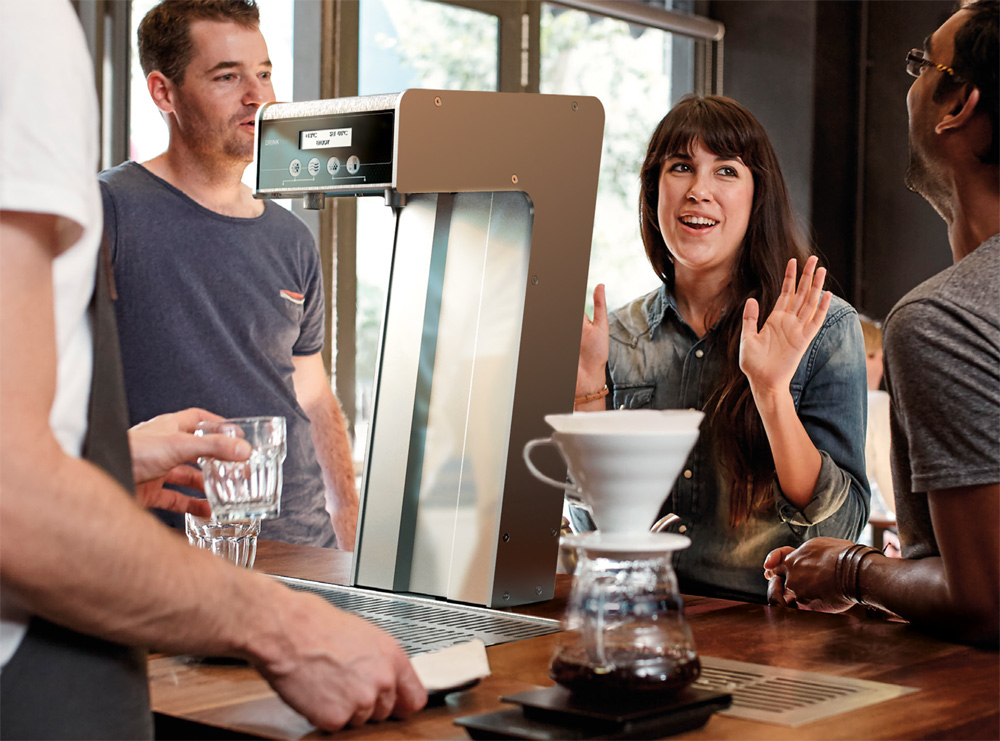 The DRINK TOWER cylinder-free water dispenser is the perfect device for preparing large amounts of healthy and tasty cold water, both still and sparkling. This device is perfect for the catering sector, in bars, restaurants and hotels, i.e. wherever it is necessary to prepare a large amount of excellent quality drinking water in a short time.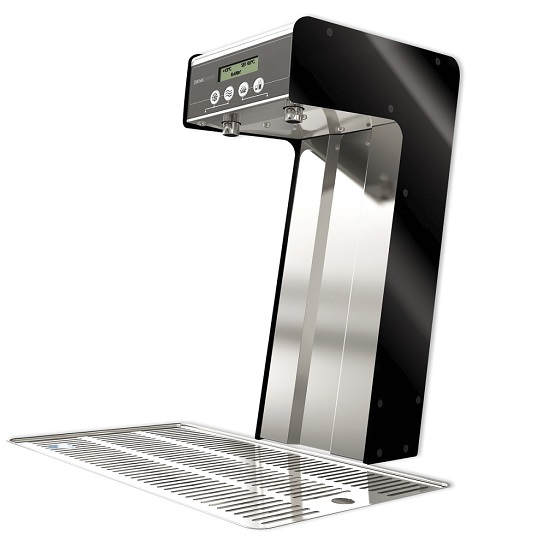 This device can be combined with any under-counter system.
The DRINK TOWER distributor is made of the highest quality materials, ensuring long, trouble-free operation. Its design allows for hygienic collection of prepared drinking water.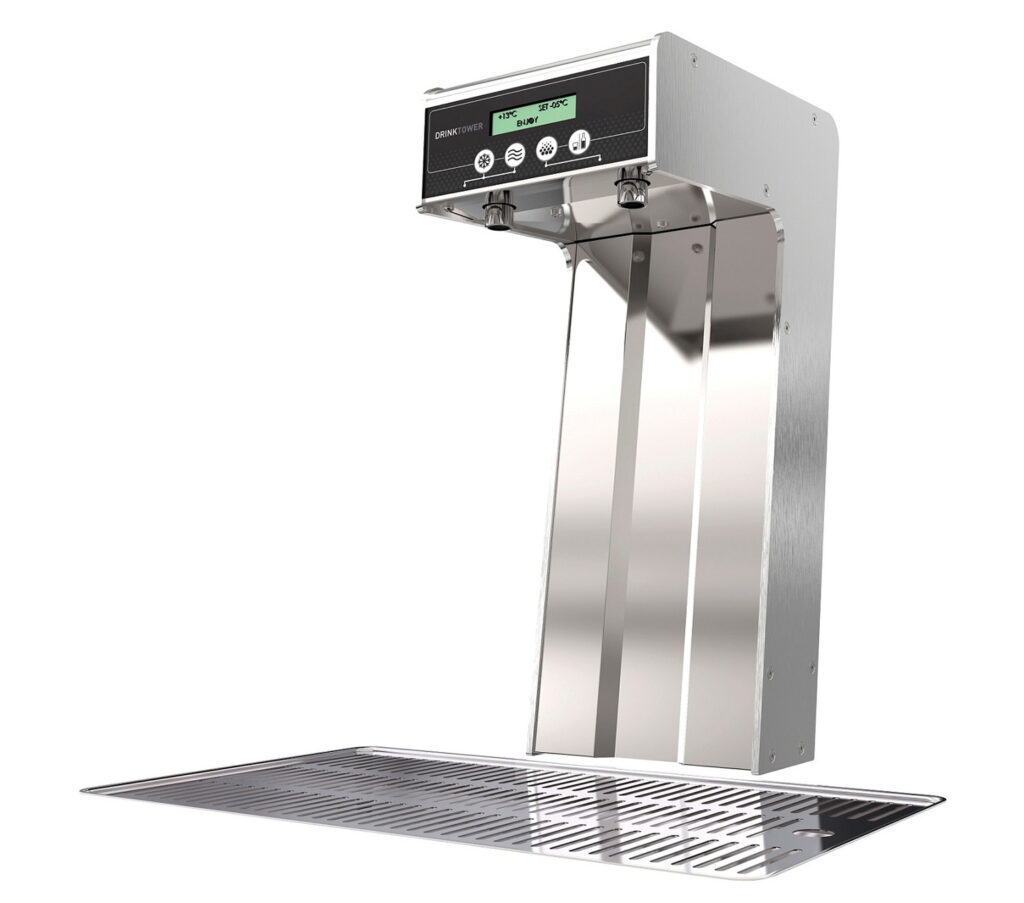 The cylinder-free H2O water dispenser my is a modern device designed for the preparation of fresh and tasty cold, hot and carbonated drinking water, as well as water at room temperature. Compact dimensions, modern design and intuitive operation are the advantages of this device, available in two versions:
- table top - TOP
- under-counter with a spout - IN.