Needed by you water dispenser to the company, office? Water Point as sole representative Cosmetal in Poland has on offer non-cylinder water dispensers for uses for restaurant, hotel, offices, offices, clinics and hospitals, schools, parks and sports facilities, fitness salons and house.
Don't filter the water. Cleanse her! We present the revolutionary technology of the UV LED lamp for water disinfection from Acuva. We are the first exclusive distributor in Europe!
Cosmetal is today the largest Italian producer and international leader in the production of innovative solutions for drinking water.
The production of refrigerators, both in bottles and in water, is 100% Made in Italy.
Cosmetal boasts one of the broadest offers in the industry, both in terms of the types of products delivered water - room temperature, cold, hot, sparkling - as well as the various models available.
The international commitment, along with the quality of its products, has allowed this artisanal company to reach a level of excellence and become a supplier of some of the most important purchasing groups, both in Italy and around the world, for which custom designs are created.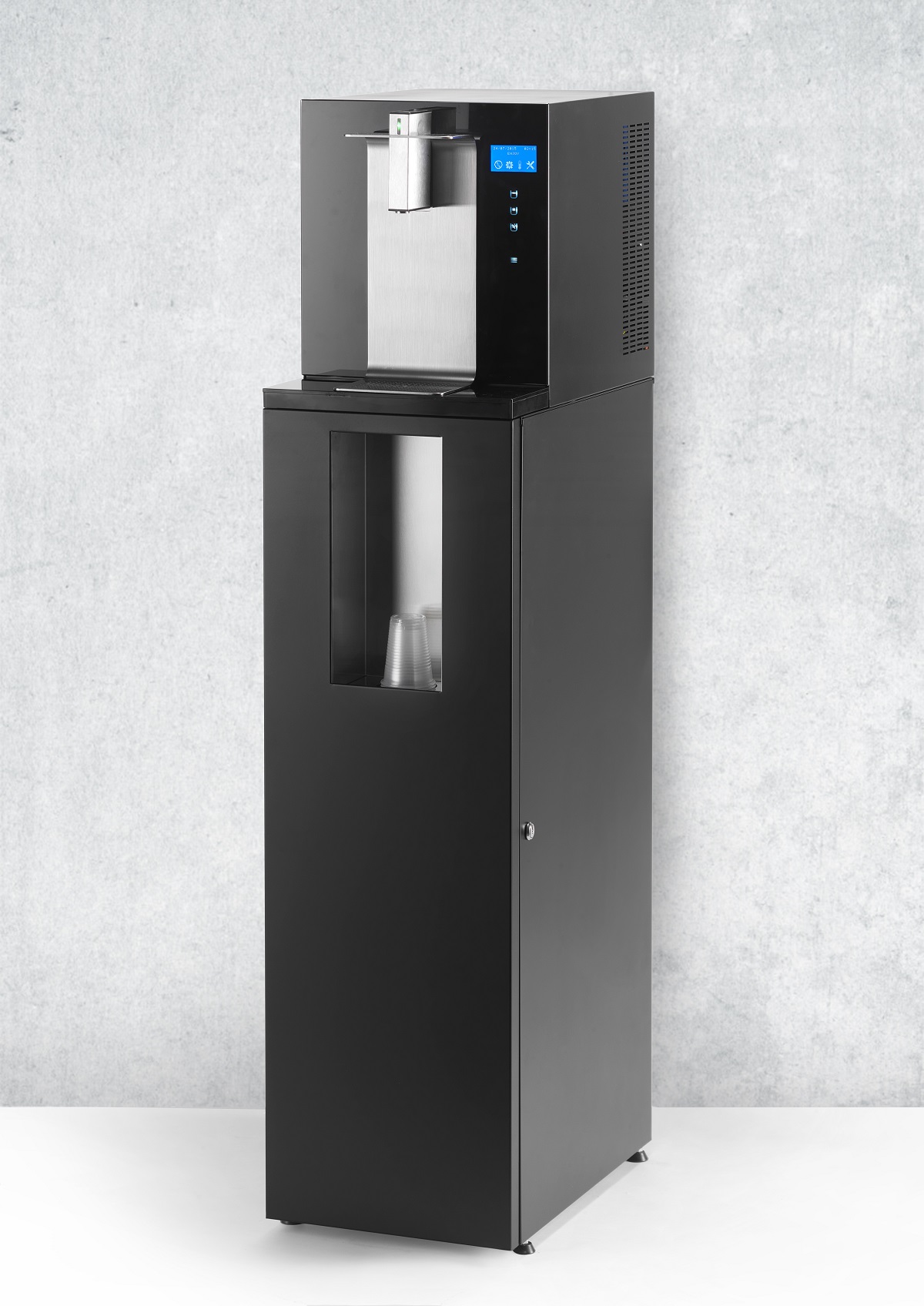 Hi-Class is a top-class water dispensery, designed and intended for all applications and interiors. It uses the latest technical solutions and the best materials that guarantee maximum efficiency and reliability, allowing you to reach up to 45 l / h of cold and sparkling water and 13 l / h of hot water.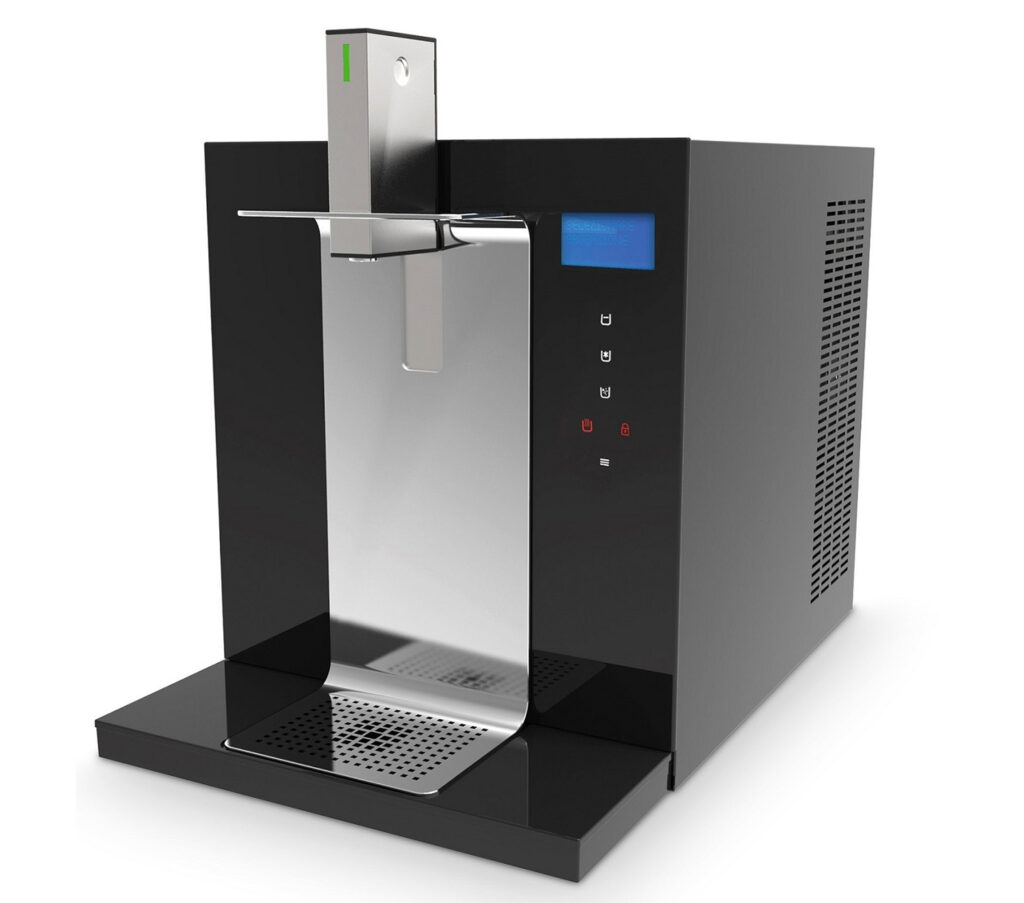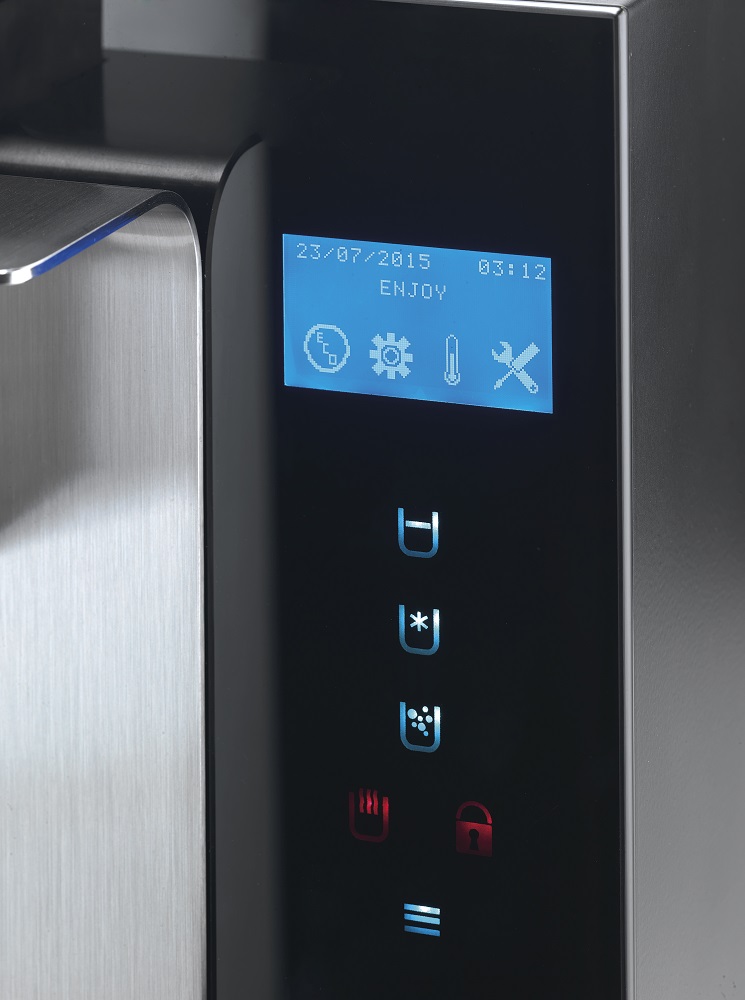 It serves four types of water: room temperature, cold, sparkling and hot, which can be poured into vessels of different heights thanks to the adjustable spout. Modern form; front made of black mirror glass in combination with stainless steel and an aesthetic control panel create a product with very high utility values.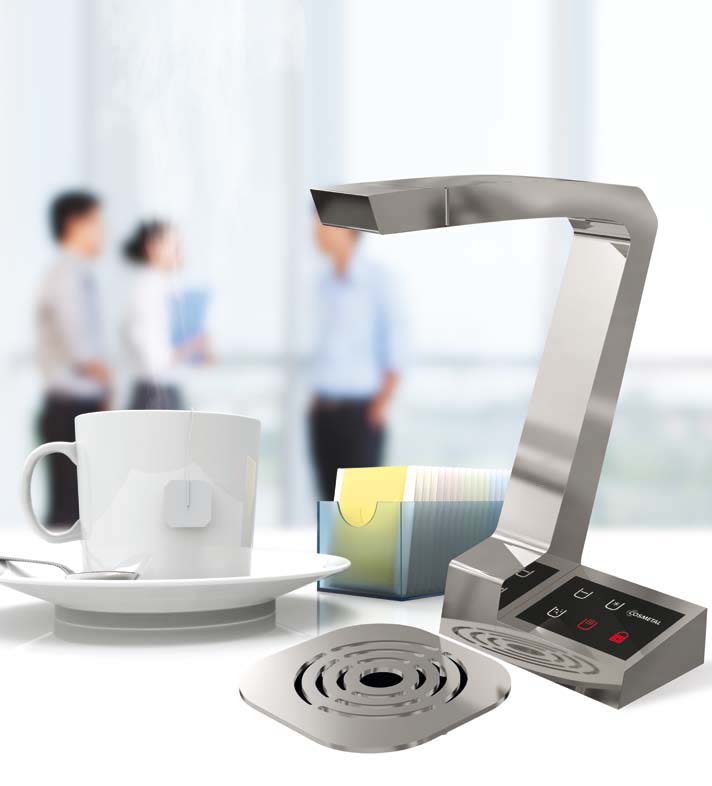 PRO-STREAM is a pourer with a modern and sophisticated design with a thermally insulated column, a control touch panel, clearly informing about the operating status of the device, including functions: ready, heating, off. It works in variants with a boiler, a refrigerator and a gassing system.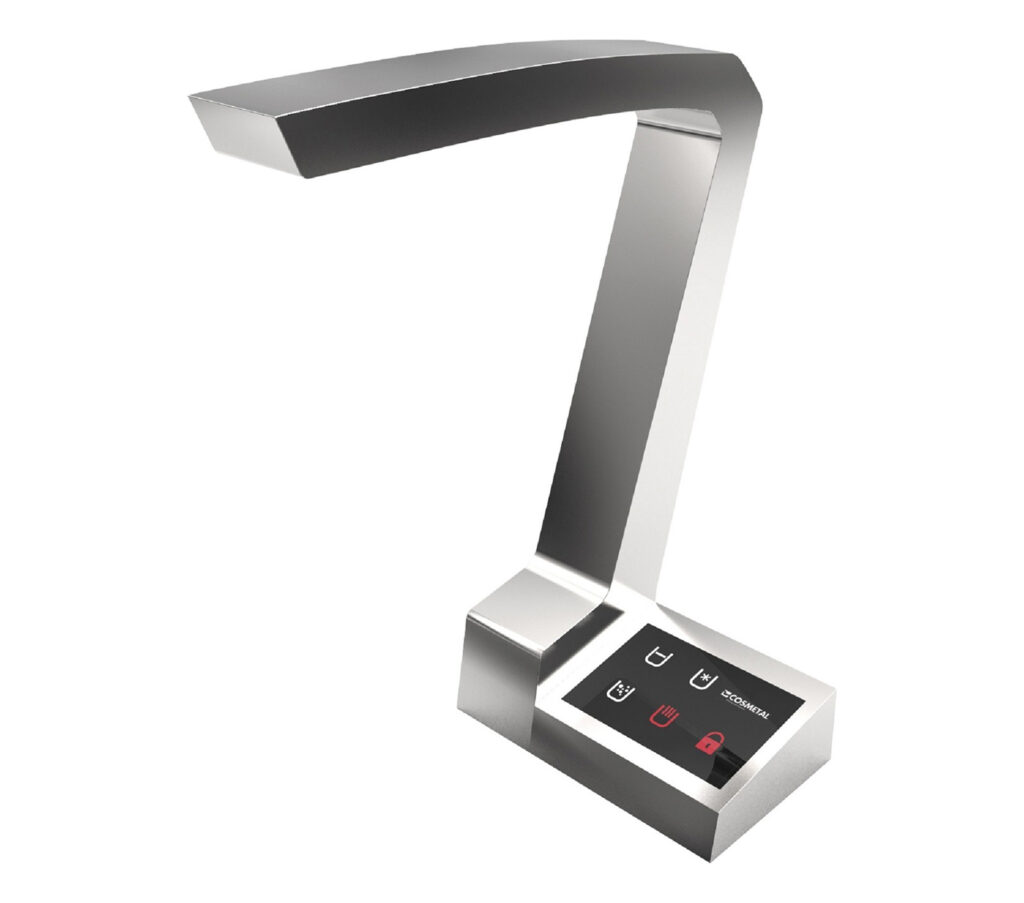 The system also has a sensitive system that controls the operating mode of the device, automatically reducing energy consumption. It dispenses hot water at 98 ° C from the moment it is turned on, able to fill up to 215 cups per hour with a capacity of 250 ml, as well as the options of cold and sparkling water up to 15 l / h. It can be used to make tea, coffee and other hot drinks in a quick and practical way.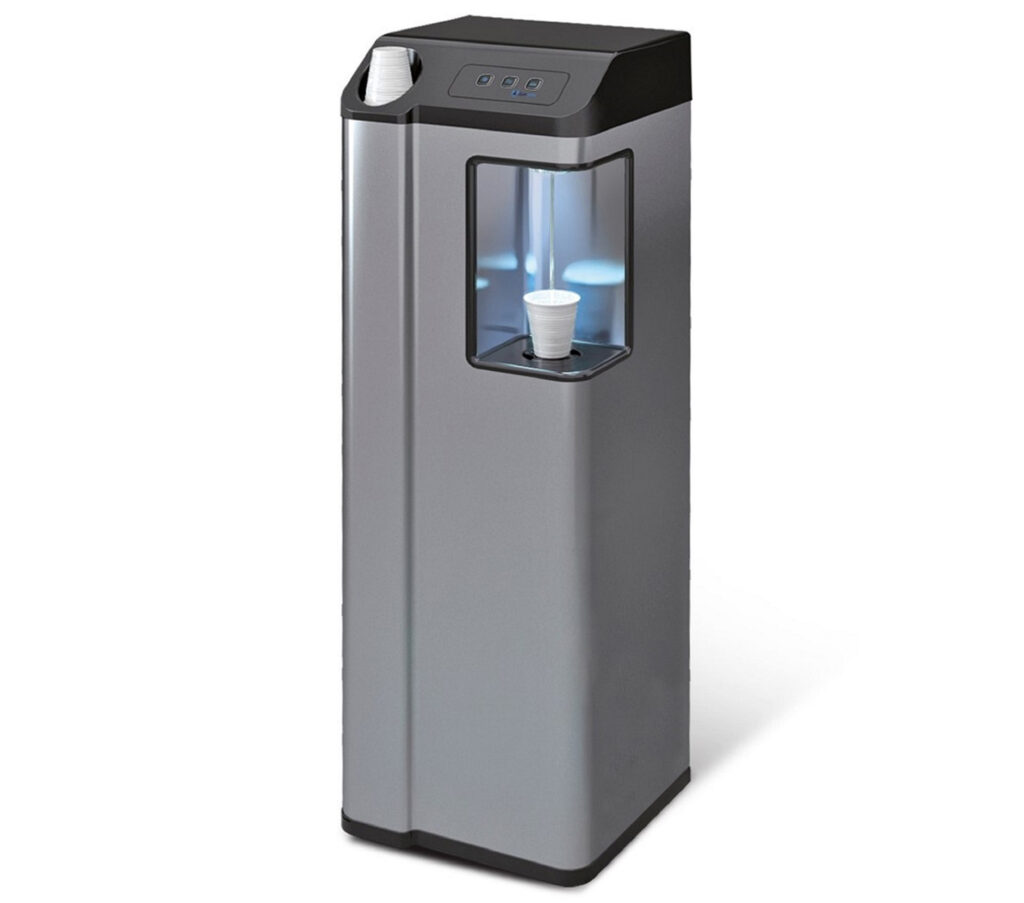 Aquality - a cylinder-free water dispenser: efficient, solid, with a modern look, made of the best materials ensuring reliable operation and durability. The applied technical and technological solutions ensure easy and safe operation, significantly affecting operating costs by minimizing energy consumption.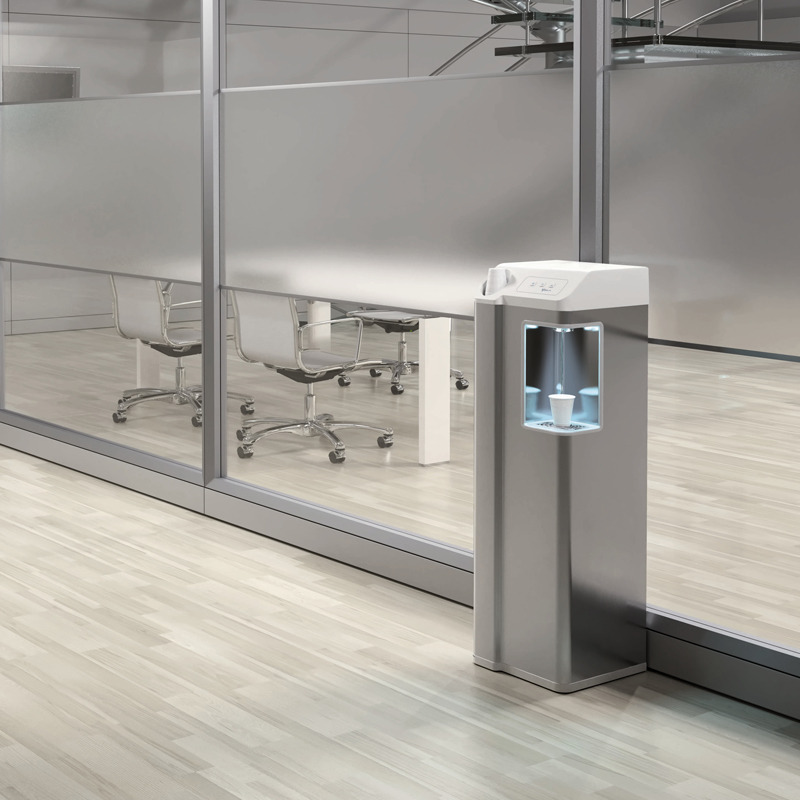 The free-standing Aquality water cooler provides 22 l / h of chilled and filtered water, enough for 40 people.
Aquality uses ICE Bank technology in this water cooler, connected directly to the water supply.
There is no built-in reservoir, which provides a higher level of hygienic protection as water is not stored on weekends and holidays.
Mains water cooler saves storage space. A stylish look to suit any environment.
Aquality has a large dispensing opening that allows you to fill jugs and bottles.
Features:
Perfect as a home water system or as an office water cooler
Integrated cup holder (7 cups)
Without storage tank / Direct cooling
A constant supply of freshly filtered water
Factory available drain
Hygienic, easy-to-wipe clean surfaces
Cold water cooler
1 year warranty
Available versions: room temperature water, cold, hot, sparkling.
J-Class water dispensers are synonymous with the highest quality and excellent technology, which makes them a reliable device in the hands of users, due to its versatility, it is used in offices, bars, small restaurants and homes.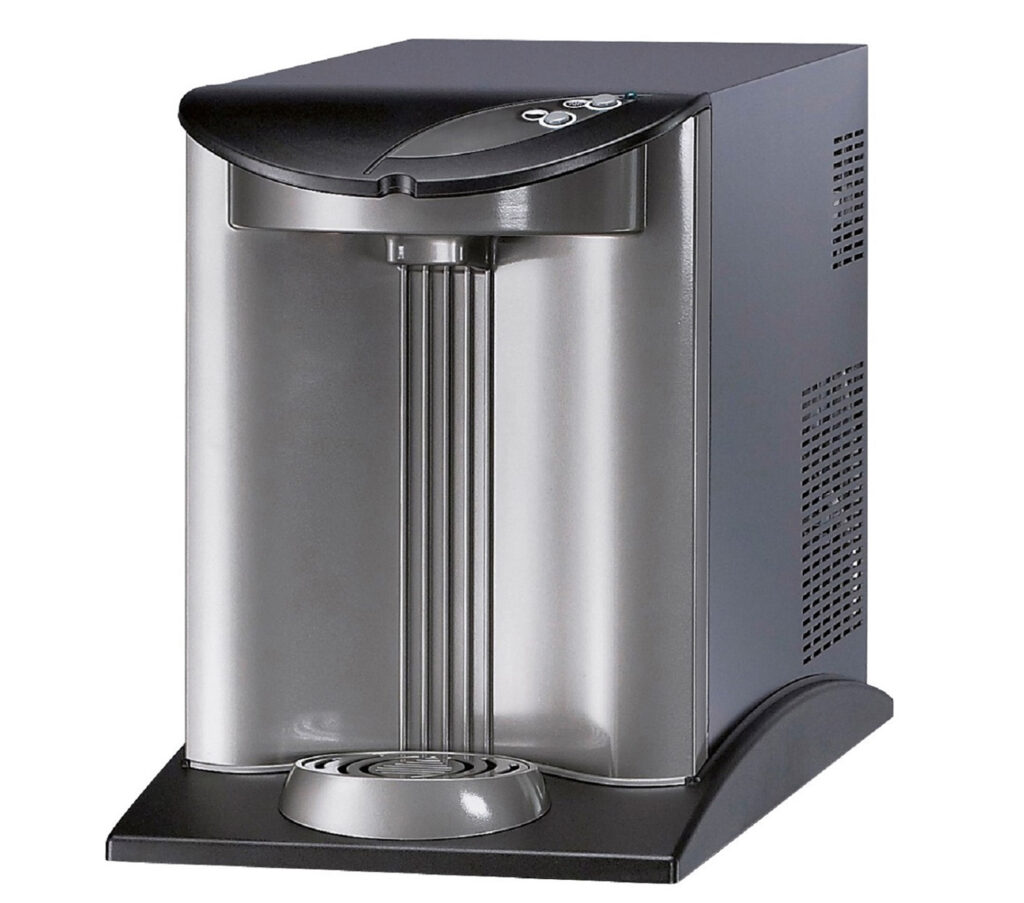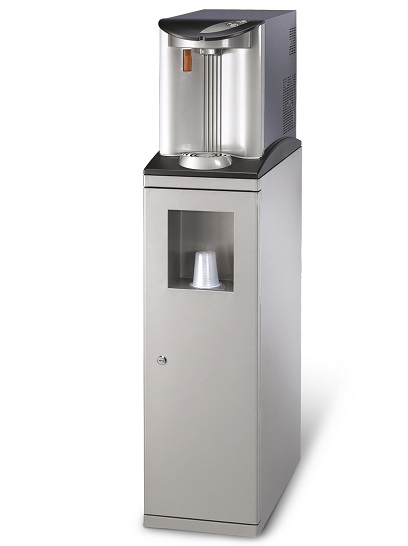 They come in two variants: TOP on counter and IN under counter, dispensing four types of water: room temperature, cold water, hot water at 98 ° C and carbonated water, with two capacities 30 l / h and 45 l / h.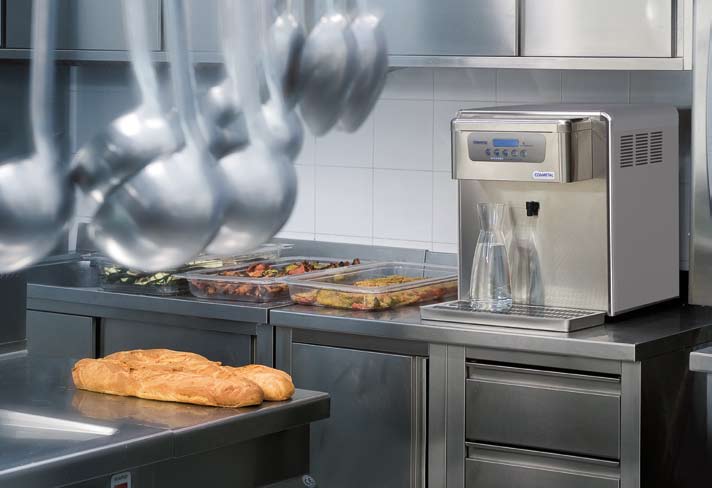 Niagara Falls - water dispensers from this family are durable and reliable professional devices that replace bottled water, facilitate operation, eliminate the need for inspection and storage, save time and facilitate logistics, and offer the highest standards and efficiency.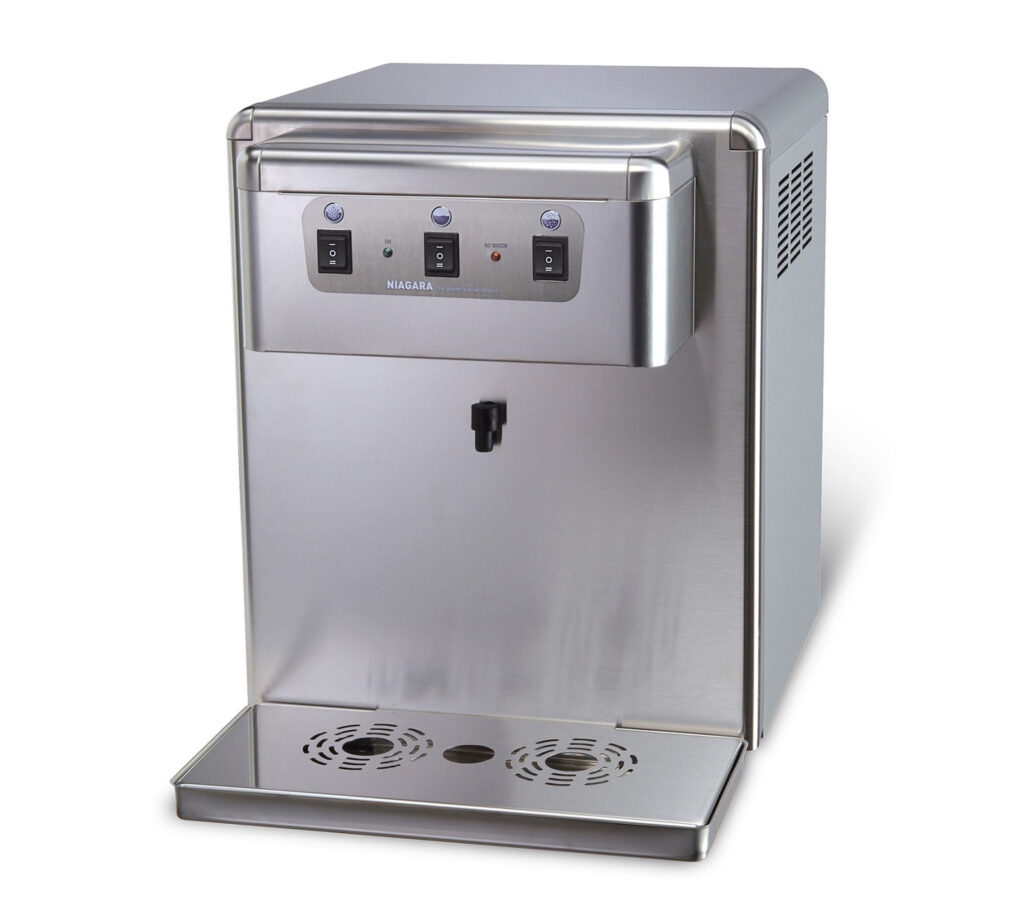 Therefore, they are designed for large-scale applications, guaranteeing trouble-free operation when distributing large amounts of carbonated and non-carbonated water, allowing you to fill virtually all types of vessels quickly and reducing costs. There are three models: top countertop, IN under counter and freestanding.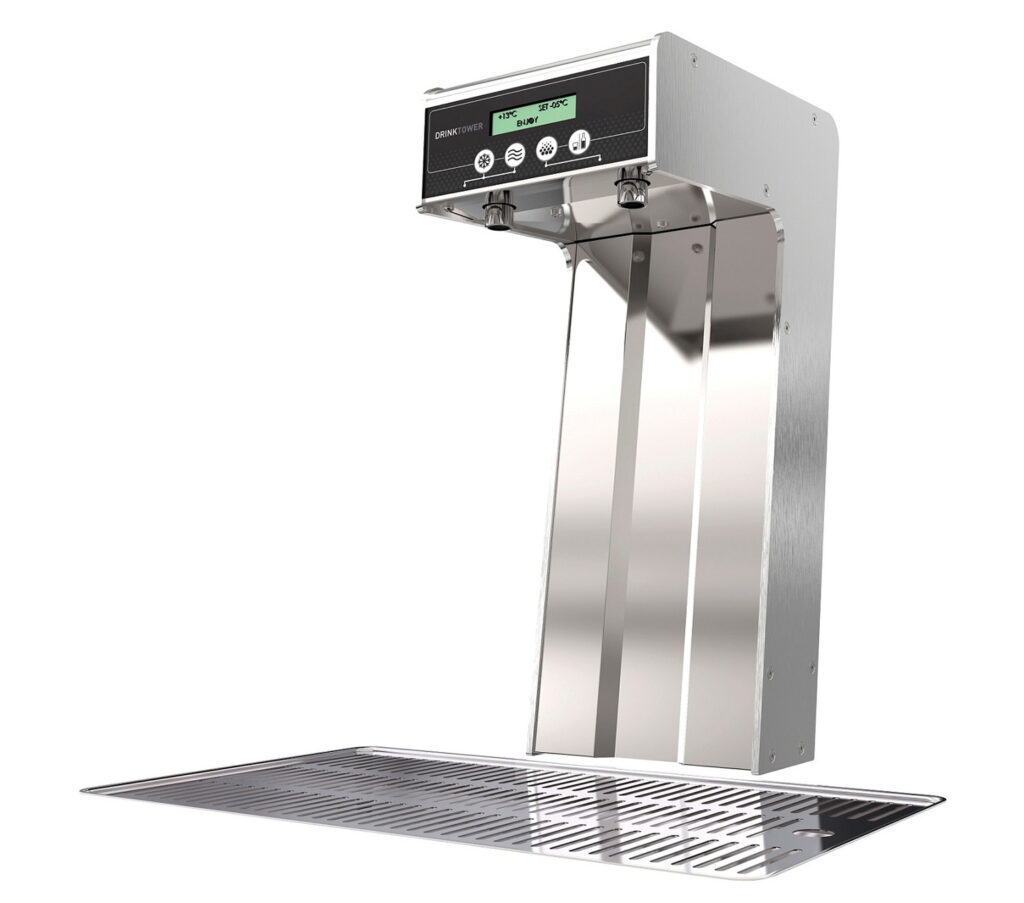 Perfect for dispensing large amounts of cold water, both still and sparkling. It fits perfectly in the catering sector: in bars, restaurants, hotels and canteens. The dispenser can be linked to any under-counter system to meet any dispensing requirement. Ease of use and the choice of high-quality materials guarantee maximum hygiene and at the same time reduce the need for unusual maintenance.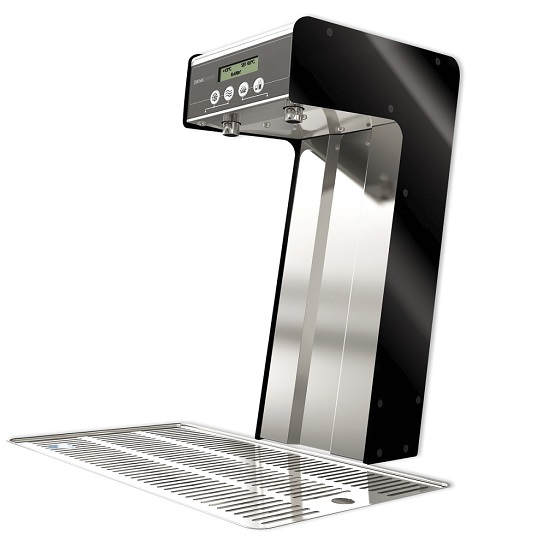 H2O we are a water dispenser with compact dimensions, modern design, simple and intuitive operation, being an excellent source of tasty water at room temperature, cold, sparkling and hot.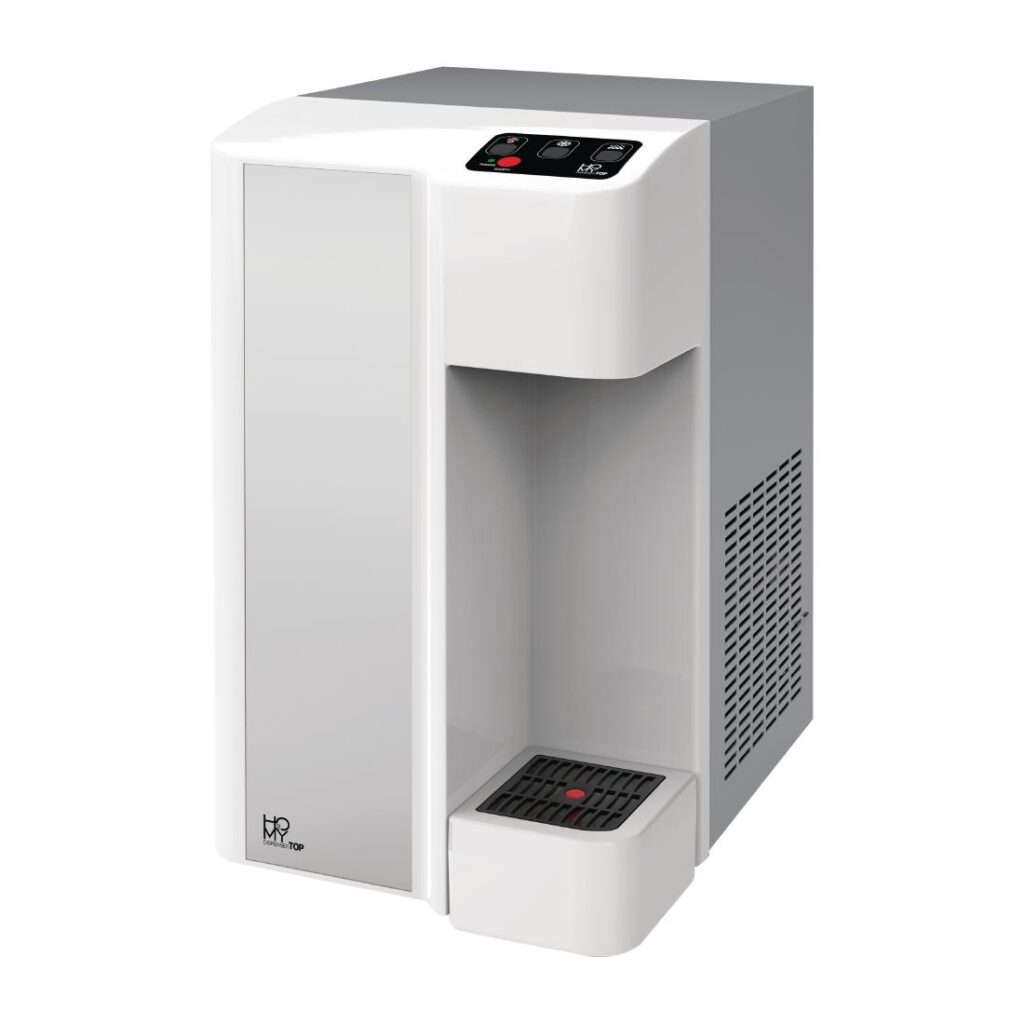 It comes in two versions: TOP countertop and IN under countertop with spout.
The G ZERO cylinder-free water dispenser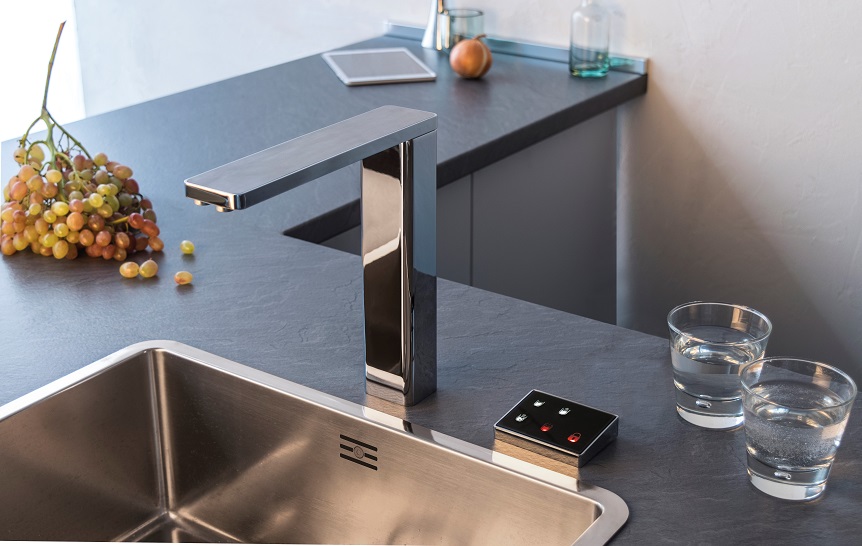 Chrome-plated faucet with black or brushed stainless steel cover.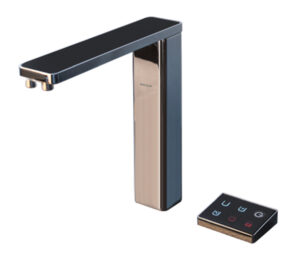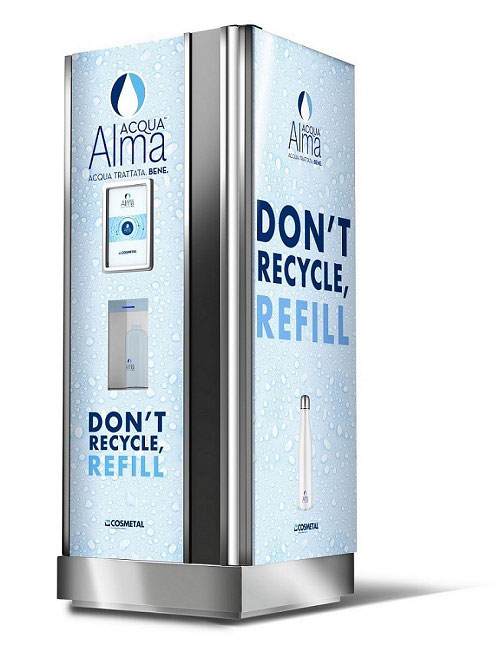 Acqua Alma Point is a smart dispenser that can dispense any type of water, aromatize it to create custom drinks, but most of all actively interact with the user via the Acqua Alma Refill APP and a smart bottle with an NFC tag. Thanks to the application, the user can manage profiles, preferences, recipes, always check the hydration level and find the nearest Acqua Alma point. Although thanks to NFC, the bottle is associated with the user profile and recognized by the machine, recalling the favorites or promotions activated in the profile.