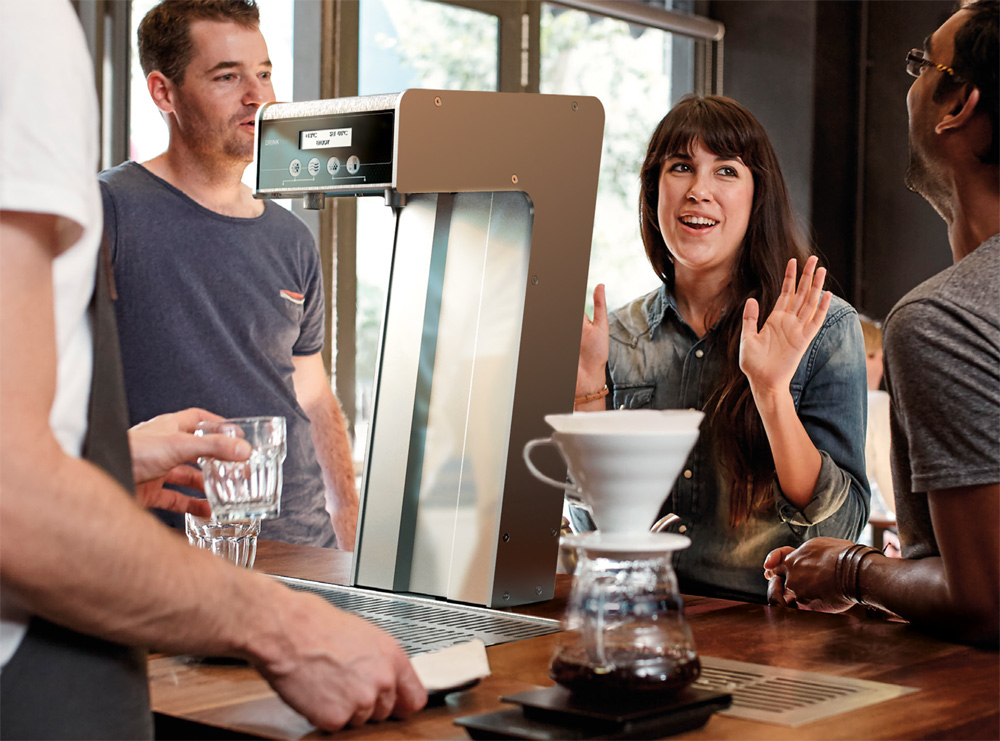 Do you need a water dispenser in a hotel, restaurant? The Water Point company offers non-cylinder water dispensers, drinkers, the source of world leaders in the industry, of which we are the exclusive distributor in Poland.
Good quality water is essential for life and should always be available, both at home and at work.
Also in places like restaurants, cafes, bars i hotele it is important that guests always have unlimited access to tasty and healthy water.
The supplied water must meet the expectations of consumers, so more and more often the industry HoReCa in Poland, it uses global solutions, equipping its premises with modern clean and healthy water dispensers, fountains and public drinkers.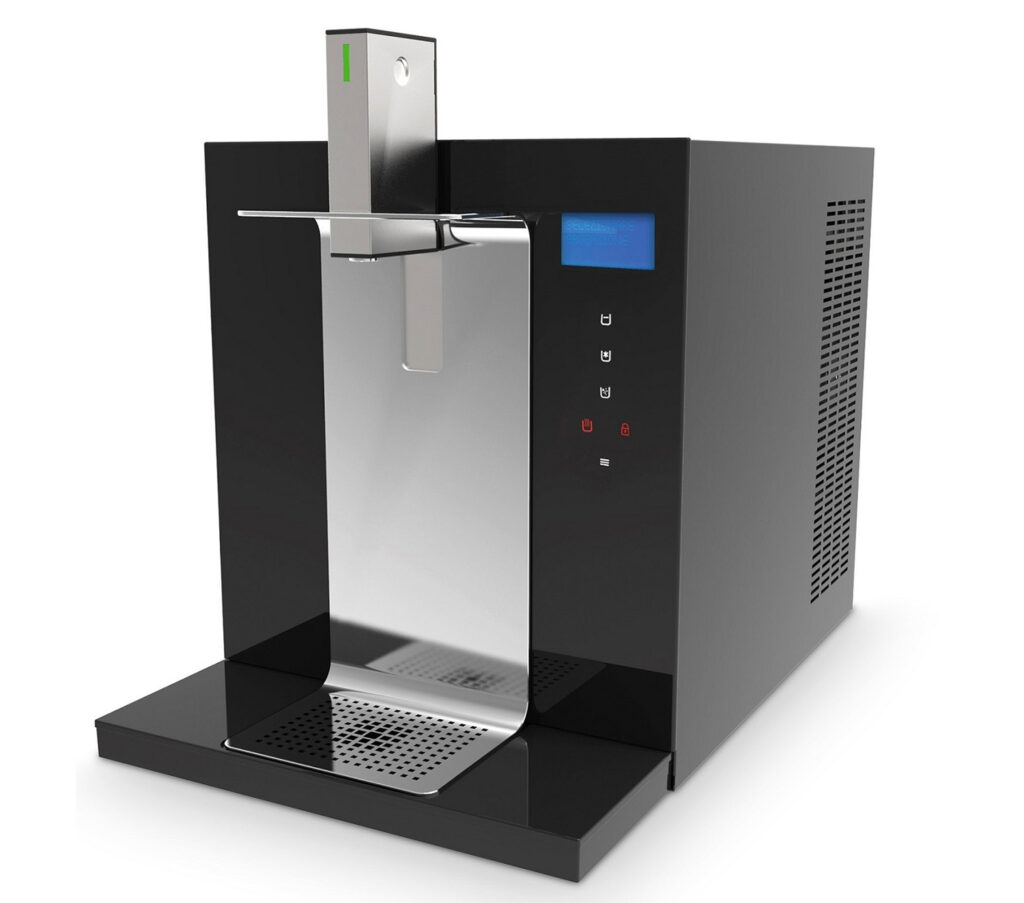 The use of innovative production technologies allows for the creation of high-quality water distribution products that meet the expectations of even the most demanding customers.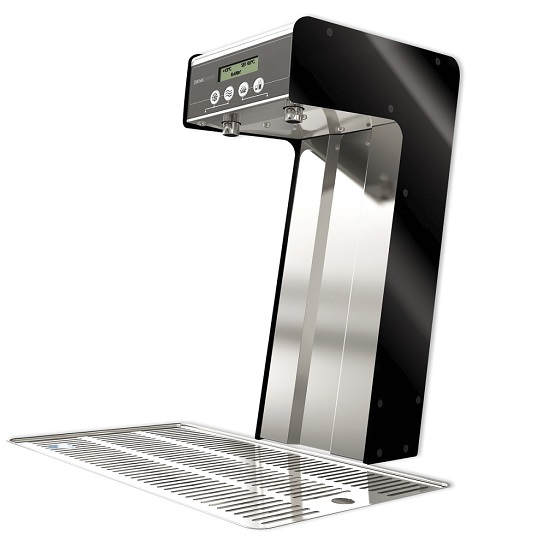 The proposed dispensers enable the daily use of excellent water quality in hotels, guesthouses, bars and restaurants, i.e. wherever it is necessary to take care of the safety and health of guests visiting these places.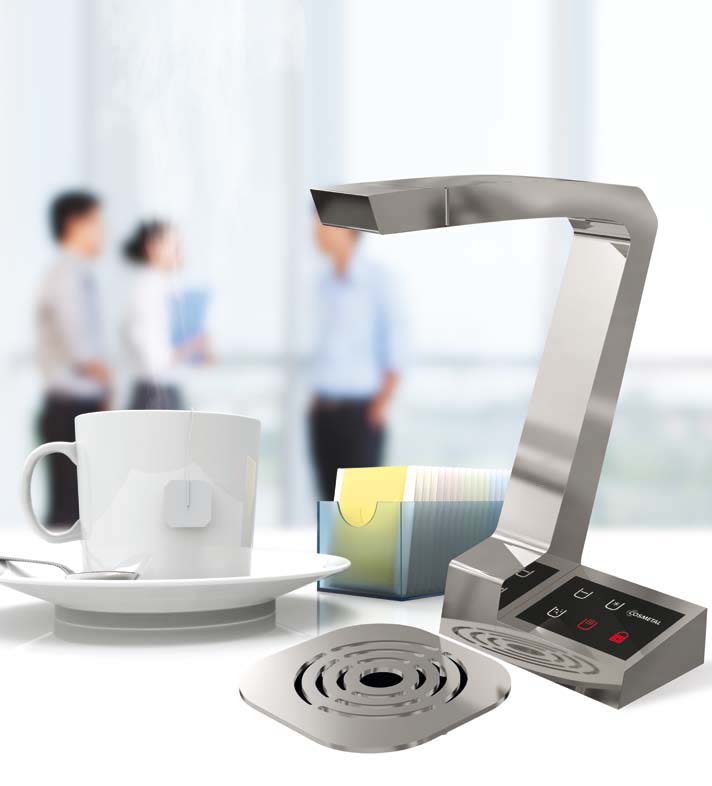 A water dispenser in a hotel, restaurant or cafe should be characterized by very high efficiency of water distribution and the cooling technology used.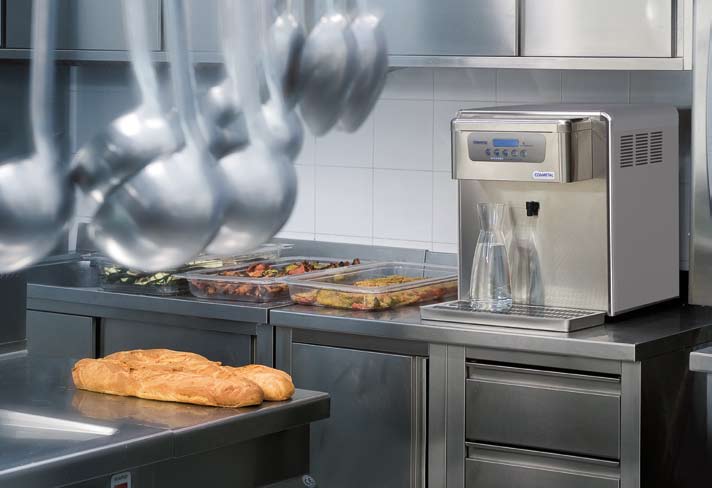 Drinking water distribution devices intended for the HoReCa sector must be constructed in such a way as to ensure complete hygiene of use.
Such a distributor can also be additionally equipped with a water filtration system or a CO2 cylinder.
Water dispensers for restaurants or hotels ensure the high quality of drinking water used by guests.
Modern fountains and drinking water dispensers are cheap to use and extremely efficient, and are very popular on the market, ensuring the prestige of a restaurant, café or hotel, and the highest level of service for guests. An additional advantage is the modern design of the device, which makes the drinkers decorate any space.
Drinking water dispenser guarantees access to the highest quality water for everyone, at all times.
The standard of a hotel, restaurant or pub is influenced, among other things, by the quality of drinking water provided there. If it is properly prepared and served, for example in a carafe with lemon and mint, so it tastes great and looks attractive at the same time, it will definitely improve the image of the place.
Tasty and fresh, free of sediments, chlorine and microbes, the water can come from modern drinking water dispensers. This filtered, purified water can be served in bottles or carafes, or you can make refreshing lemonades.
More and more people use modern water purification devices in their own homes and also expect that when using the services of a hotel or restaurant, they will also use healthy and clean water.
Serving water from the dispenser will have a positive impact on the image of the place, which cares about the health of its guests and the environment, because thanks to this device the amount of waste generated is significantly reduced.
Water prepared in this way can be a great treat in summer for all thirsty people, who will therefore more willingly decide to use the services of the restaurant.