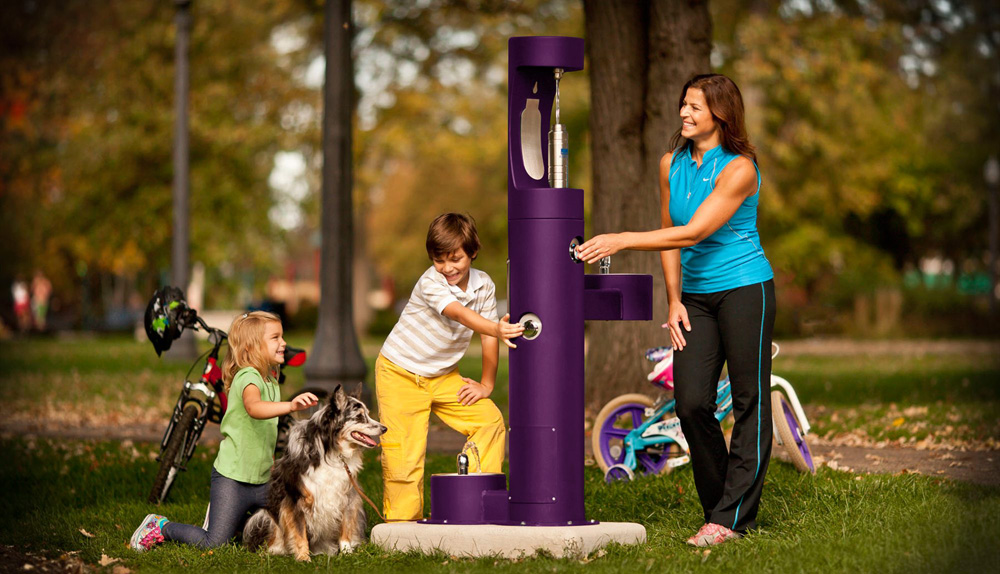 Do you need a water dispenser, a drinker in a park or a sports facility? The Water Point company offers non-cylinder water dispensers, drinkers, the source of world leaders in the industry, of which we are the exclusive distributor in Poland.
The quality of drinking water supplied by waterworks is monitored in Poland by sanitary and epidemiological stations, which guarantees that the water reaching the recipients is fit for consumption.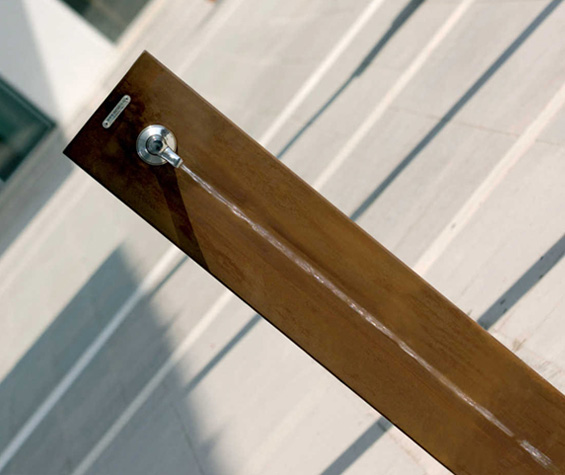 Experts agree that many cities in Poland can pride themselves on tasty and healthy tap water. Water it is clean, free of microbiological contamination and slightly mineralized, so you can drink it without fear.
This is the kind of water that flows from fountains and springs of drinking water, which are perfect for public places, for example in parks, squares, gardens, children's playgrounds and beaches.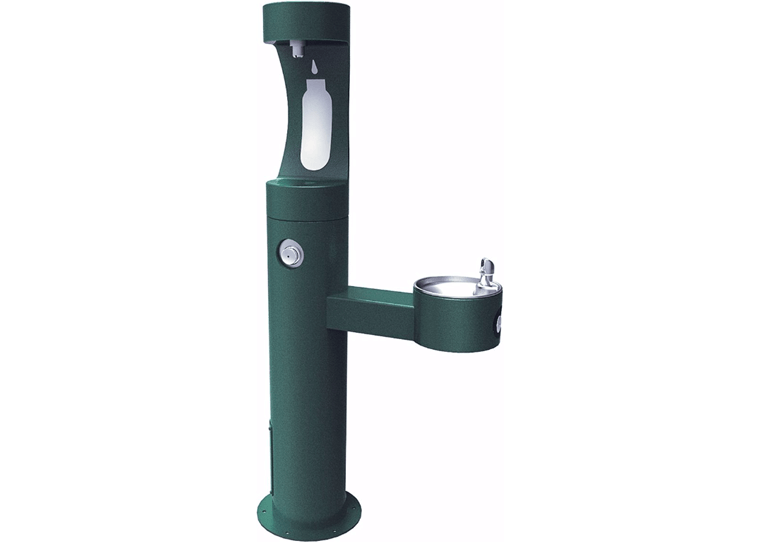 Providing access to fresh drinking water in cities, particular attention should be paid to the fact that green areas, i.e. city parks, playgrounds and all sports facilities, where increased physical activity of people using them causes an increased demand for fresh water, are provided. water.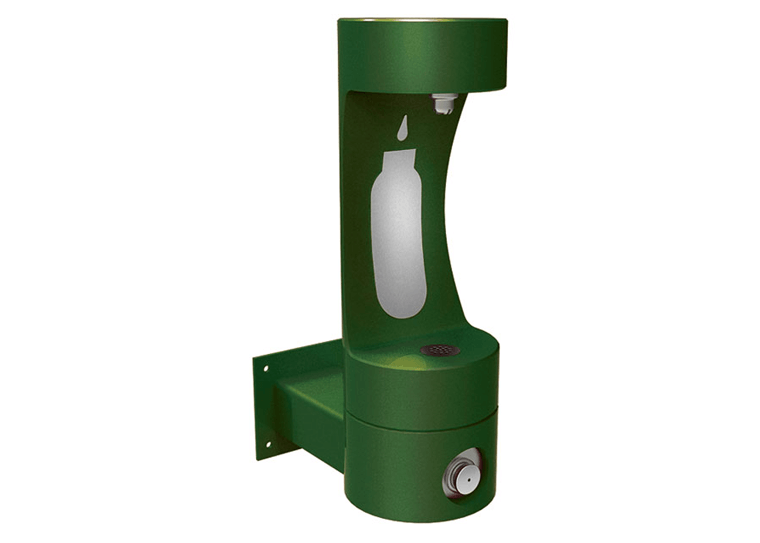 Children and adolescents, especially during intense exercise, need quite large amounts of water. Thus, by installing drinking water springs in children's play areas, as well as at sports facilities, you can provide tasty drinking water, which will be an alternative to unhealthy sweetened drinks.
An additional advantage of external drinkers is the possibility of eliminating plastic bottles and shaping pro-ecological awareness of young people.
Recreational areas, squares, parks and sports facilities are places where fountains and drinking water dispensers should be located, which not only quench your thirst, but also decorate this space.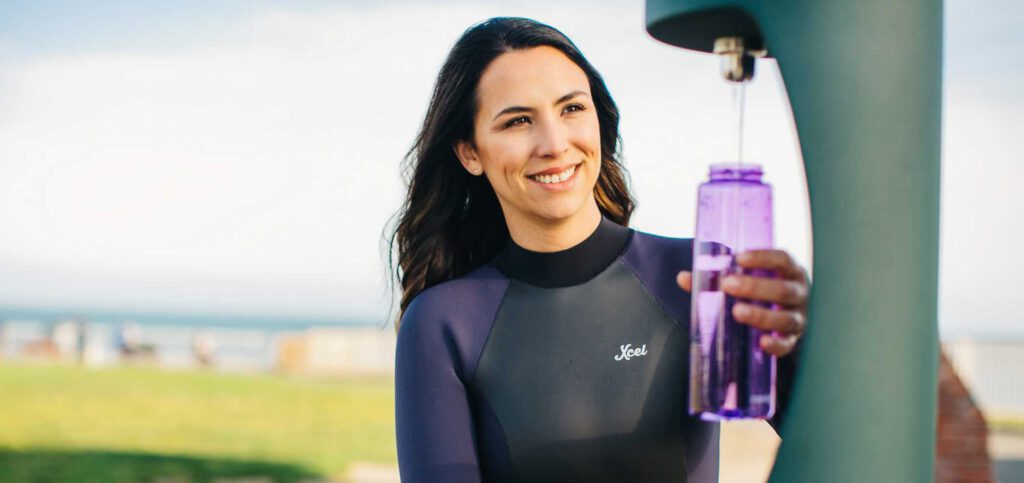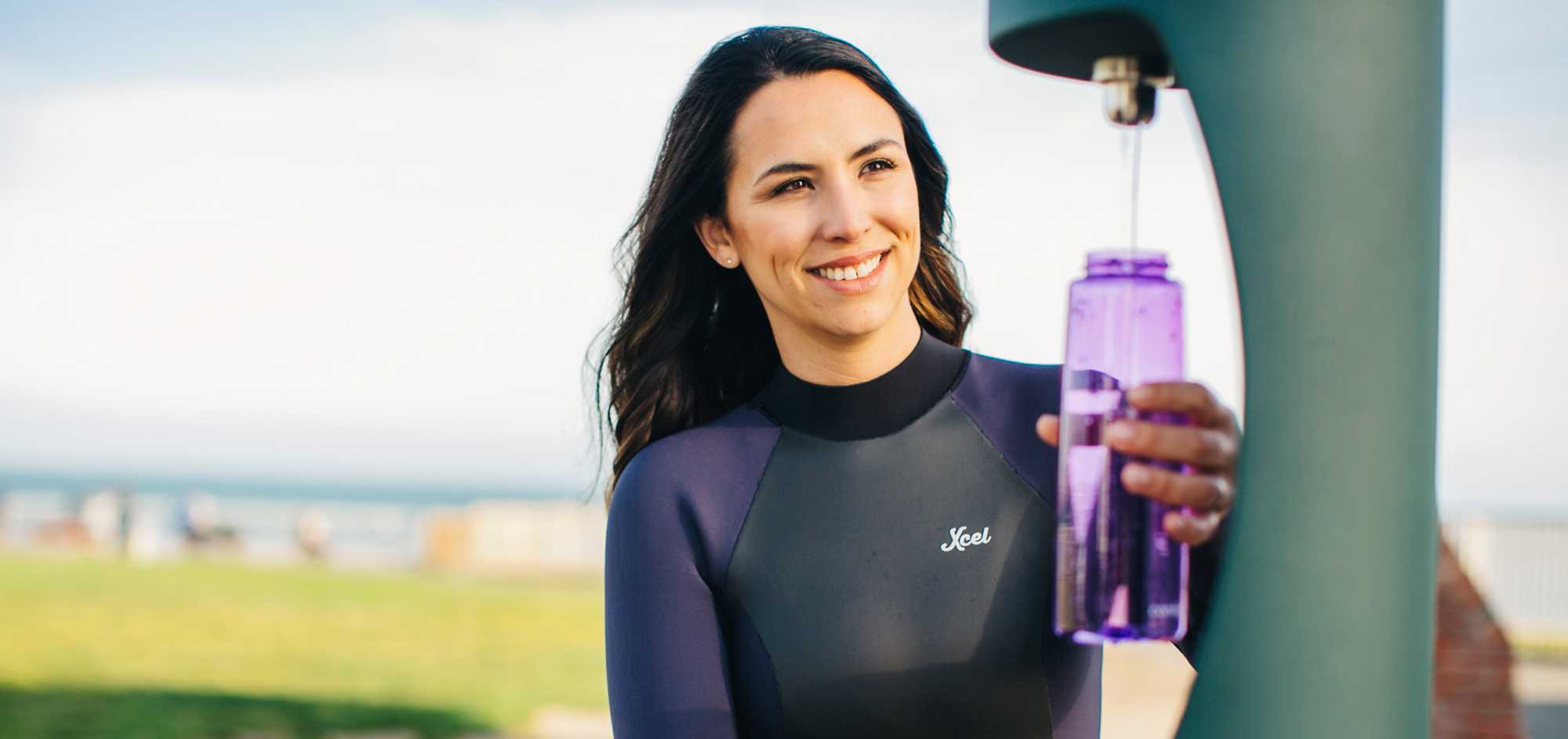 Drinking water fountains allow for hygienic and immediate thirst quenching, and the modern design emphasizes the appearance of the space.
It is important to teach children from an early age that the water from fountains and springs of drinking water is only for drinking purposes and that hands or toys should not be washed in it.
Especially in summer, all guests walking in the park or participants of activities and sports events held in sports facilities will appreciate the fact that they can easily quench their thirst with refreshing and healthy water, flowing from a dispenser or a spring.
Installing devices that enable free and hygienic use of high-quality drinking water in urban spaces is becoming more and more popular, not only in Poland, but also in many European countries. Drinking water dispensers are convenient and easy to use, so children, adolescents, adults and seniors can successfully use them whenever they need to. You can drink water directly, fill your own water bottle or dog bowl with it.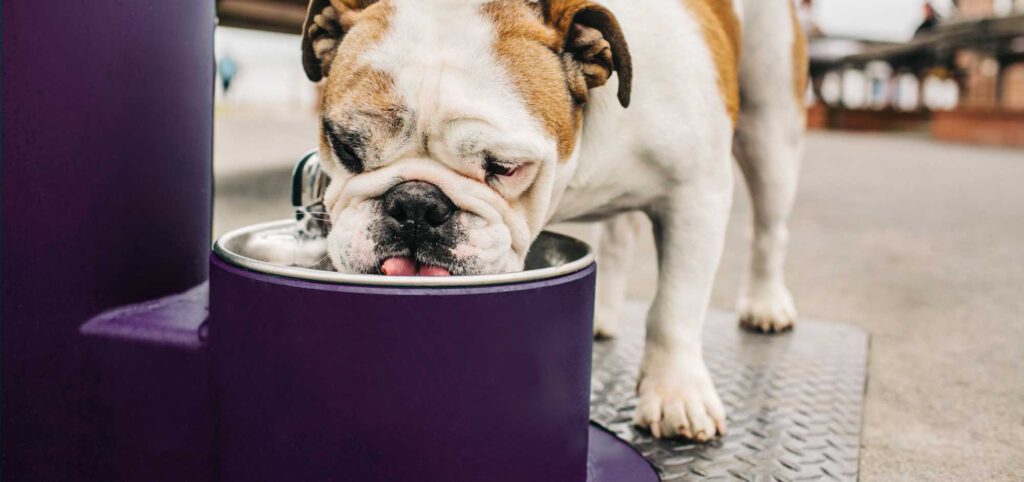 You no longer need to carry water bottles with you as fresh and refreshing water is nearby. Water dispensers also help to take care of the natural environment by eliminating the excess of produced waste.
Drinking water fountains placed in parks and at sports facilities are becoming more and more popular due to their ease of use and hygiene.